Shredsec specialises in providing a professional document disposal service that ensures your customer, employee and confidential business information is kept secure at all times.
Dedicated Document Disposal Service
We remove all the hassle and worry from the process of destroying your paperwork.  One phone call is all we need to arrange a collection of your documents or book an on-site shredding service.   You can leave the rest to us.  Your papers will be handled by CRB-checked staff who will ensure no breach of confidentiality can occurs.
Fast Document Disposal
Shredsec ensures your documents are destroyed quickly.  If you use our on-site shredding service – which involves the use of a specialist truck complete with shredder – then your files will be destroyed as you watch.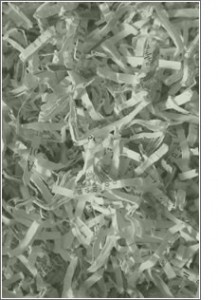 If you use our off-site shredding service then your files will be delivered to our processing plant where they will be shredded using an industrial shredding machine that cross-cuts your papers and shreds them into confetti-sized pieces.  This usually occurs within two hours of collection and is guaranteed within 24 hours.
All customers receive a Certificate Of Destruction as soon as their documents have been shredded.  The Certificate of Destruction provides details of the material shredded and is signed by a member of Shredsec's team.
The next stage of the process is for the shredded paper to be compacted into bales that are sent off to paper mills to be made into new paper products.  With Shredsec's document disposal process, you enjoy the securest form of document destruction and also help to reduce the number of tress that are used for paper production.
Affordable Rates for Document Disposal
You can enjoy some of the most competitive rates for document disposal in London, East Anglia and the East of England.  We provide shredding services designed for:
Daily, weekly, monthly, quarterly or annually, Shredsec can work with you to provide the best service for your needs.  We can provide secure consoles or lockable wheelie bins that you can use to store your confidential waste.  You have no need to call us to arrange collection: we collect your paperwork at the agreed time.  And you only pay for what we shred: if you have less sacks than normal then we only charge you for what goes through our shredder.  Conversely, we are happy to accommodate those times when there are more bags to collect than normal.
For those 'end of year' events, or for when you are relocating, Shredsec can handle all your document disposal requirements.  Our friendly staff are trained to provide the highest level of customer service and satisfaction.
Contact Shredsec to discuss your document disposal.