Many organisations produce confidential waste on a regular basis and so our regular shredding service is designed to meet this requirement.
Free Waste-bins, Consoles and Units
Customers who opt for regular collections can use the free waste-bins and consoles that we provide.  You can specify how many of these units you require and we will deliver them to you free of charge.  All your staff have to do is fill them with documents that need shredding and we do the rest.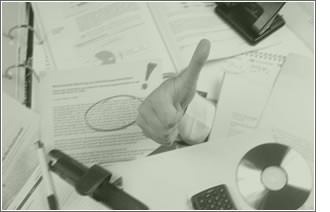 Shredsec's shredding vehicle turns up twice a month to shred our secure documents.  The operators are always friendly and smartly dressed, and we receive a Certificate of Destruction as soon as the material is shredded.
No Sorting Needed
Our advanced shredding machinery means that you do not have to spend time removing paperclips or staples, or any other kind of fastening.  We even accept files for shredding like Lever-Arch.
Choose The Frequency of Your Collections
You can choose how frequently we make collections from your premises.  We offer regular shredding services based on collecting daily, weekly, fortnightly, monthly, quarterly or annually.
Convenient Collection Times
You can specify the most convenient time for your confidential documents to be collected.  Many of our customers prefer early morning collections when disruption to staff or operations is minimised.  We can even collect at weekends if you require.
Flexible Contracts
Our regular shredding customers enjoy flexible contracts that enable them to delay their collections – or increase their frequency – without penalties.  This means you do not need to worry if your organization has had a purge and filled your bins before the scheduled time of collection.  And you do not need to worry during times of low activity when your secure shredding units might not require emptying.
Friendly Operatives
All our staff are selected for their friendly disposition and desire to give you, the customer, the highest levels of care.  From our small management team through every role in our company, you can be assured of the very best standards.
Contact Shredsec to discuss your regular shredding requirements.