Shredsec is a professional confidential waste disposal company.  You can benefit from our fast and comprehensive solutions to disposing of your sensitive material.
Most organisations produce waste that is classified as confidential or sensitive.  It may be something as simple as an employee's references.  Or something as complicated as the minutes of a board meeting.  But, whatever the nature of your confidential waste, shredding is likely to provide the most complete and cost-effective solution.
Confidential Waste Disposal Services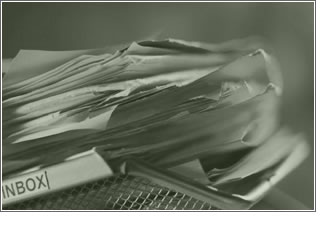 Strict data protection laws in the UK mean that individuals and organisations can face heavy fines if they do not destroy their confidential waste correctly.
Use Shredsec's confidential waste shredding services to destroy all types of documents – regardless of their size or quantity. Our sophisticated shredding machinery ensures your material is completely destroyed and that the data it contains cannot be compromised.
With Shredsec's confidential waste disposal services you will be protecting your organisation's reputation and you will also be complying with the law.  You will not need to worry about the hassle of destroying your waste because we will take control of the whole process – from providing you with bins in which to place your waste through to presenting you with a Certificate of Destruction.
Confidential Waste Shredding Machines
Our confidential waste shredding machines dispose of confidential documents quickly – up to 30 times faster than a standard officer shredder.  And you will not have to pay a member of your staff to spend lots of time shredding.
Our shredding machines also output shredded material at a higher classification than most office shredders.  You can rest assured that your confidential waste has been process through a cross-cut shredder which outputs in small particles similar to confetti.  They operate at a minimum of DIN3 which means that the data contained in the documents will not be jeopardised.
Contact Shredsec to discuss your confidential waste shredding requirements.