The ongoing threat of identity theft and fraud means that it important for organisations to destroy their confidential waste in a manner that renders it unusable.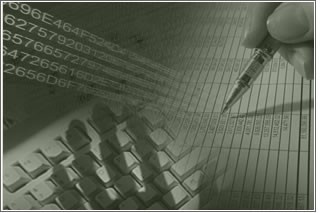 Shresdsec provides confidential waste shredding services throughout London, East Anglia and the East Midlands. Our mission is to provide you with a highly professional shredding process that will completely destroy your confidential waste.
Confidential Waste Disposal
You can enjoy a complete solution to your confidential waste disposal: Shredsec provides you with bins or sacks that you fill with documents and we collect them at a pre-arranged time before shredding them using some of the best shredding equipment available. We provide you with a Certificate of Destruction and re-cycle your materials into new paper products.
Confidential Waste Services
Shredsec are committed to providing our customers with the highest levels of customer service at the best possible prices. Our range of services are designed to meet every shredding requirement:
Designed for customers who frequently produce confidential waste, you can opt for our regular service.  We provide bins and/or sacks for your material and empty them at a pre-arranged time each day/week/month.
Contact us by phone or email and we will come and collect your confidential waste on-demand.  We treat all our confidential material in the same efficient way and you can be assured that your documents will be shredded so that none of the data can be compromised.
Our on-site shredding service is used by organisations who want to witness the destruction of their confidential waste at their premises.  Where this is the case, our technicians will operate a specialist shredding truck at your premises and dispose of your waste on site.
Designed for home offices and businesses, or for small groups and associations, you can use our domestic shredding service and be assured of the same high standards and exceptional levels of customer service.
Contact Shredsec to discuss your waste disposal requirements.