Shredsec are dedicated to providing organisations and individuals with document shredding services in London, East Anglia and the East Midlands. We specialise in providing confidential waste destruction and disposal.
Document Shredding Services
Making use of our document shredding services mean you will:
Comply With The Data Protection Act
All organisations that process personal data about individuals must comply with the eight principles of the Data Protection Act.
The seventh principle states that: "Appropriate technical and organisational measures shall be taken against unauthorised or unlawful processing of personal data and against accidental loss or destruction of, or damage to, personal data." This means that all data should be kept secure at all times – including its disposal.  Document shredding through Shredsec will help your organisation satisfy this requirement.
The Data Protection Act is policed by The Information Commissioner (ICO) and they can impose a fine of up to £5000 for breaches of the Act.  Other regulatory bodies also police data usage, such as the Financial Services Authority, who have imposed substantial fines on organisations that have not complied with the Act.
Shredsec's document shredding services ensure your material is securely destroyed.
Prevent Industrial Espionage
All commercial organisations produce confidential information that can be used by your competitors to jeopardise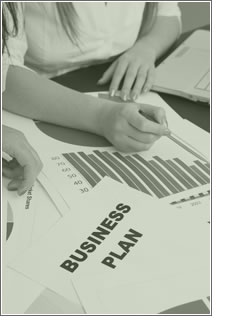 your organisation's performance.  The types of data include:
Marketing plans
Sales strategies
Customer records
Product development
Operational data
Corporate and Professional Services
The client data used by professional service companies like accountants, lawyers and financial service providers, is policed by their respective professional bodies such as the Financial Services Authority.  Using an accredited document shredding contractor like Shredsec to provide regular shredding services is regarded as best practice by many professional bodies.
Fulfil ISO 9001
If your organisation is certified to ISO 9001 then you will need to have a contract with a shredding company like Shredsec that covers the secure destruction of information.  ISO 9001 verifies the quality of your management systems and it ensures your commercial and personal data is protected.
Shredsec can provide a comprehensive document solution to help your fulfill your ISO 9001 requirements.
Prevent Identity Theft
Criminals can use your personal data for a variety of fraudulent activities.  From names & addresses on junk mail to bank account details on a utility bill or travel documents from a recent holiday, your personal information can be compromised.
Disposing of your material through conventional council-run waste collections does not necessarily provide a secure method of destruction. And many shredders designed for home use do not output paper in a sufficiently shredded format to prevent the information from being read.
Shredsec's home shredding services can prevent identity theft.
Prevent Crime
Acts of crime can also be committed through the use of materials often discarded by organisations such as security passes, access cards, ID labels, company stationery, etc.
Contact Shredsec to discuss your document shredding requirements.