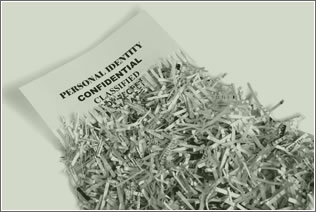 If you want the satisfaction and assurance of seeing your confidential waste destroyed in front of your eyes then you can use Shredsec's on-site mobile shredding service.  Our specially equipped trucks contain the latest high-capacity shredding machinery that can shred up to 1000kgs of paper per hour.
You will have the peace of mind of knowing that your confidential data will be destroyed in the most secure conditions by CRB-checked operatives.  What's more, the output from the shredding machines will be recycled to make new paper products.
Advantages of Mobile Shredding
Here are the main advantages of using Shredsec's mobile shredding solution:
No need to use valuable staff time shredding
Fast shredding of documents whilst you watch
CRB screened operatives
Up to 1000kgs shredded per hour
Whole files shredded including lever arch
No need to remove staples, paperclips, pins or other document fastenings
Certificate of Destruction provided
Comply with the Data Protection Act
Maintain your organisation's reputation
All shredded documents are recycled and made into new paper products
Complete peace of mind solution
Mobile Shredding Services
Using Shredsec's mobile shredding facility is a popular option for many organisations because it gives our customers the assurance of witnessing their confidential material being destroyed.  Once it has been shredded by one of our sophisticated machines, there is no longer a risk of the data being compromised.
The process of arranging a mobile shredding operation is very simple: you contact us to arrange the right time and location for the mobile shredding to take place and we arrive with our mobile shredding facility. One of our fully trained operatives will remove your confidential material from your premises and load it into our shredding machines.  You can watch as it is decimated.  Once all your material has been destroyed, we issue you with a Certificate of Destruction to satisfy your audit process, and our shredding truck is driven away with your waste material.  We then recycle the waste in order to make new paper products.
Contact Shredsec to discuss your mobile shredding requirements.